Pudong Red Cross Life Saver —— AED Manager officially published on May,9,2017, the seventieth World Red Cross Day.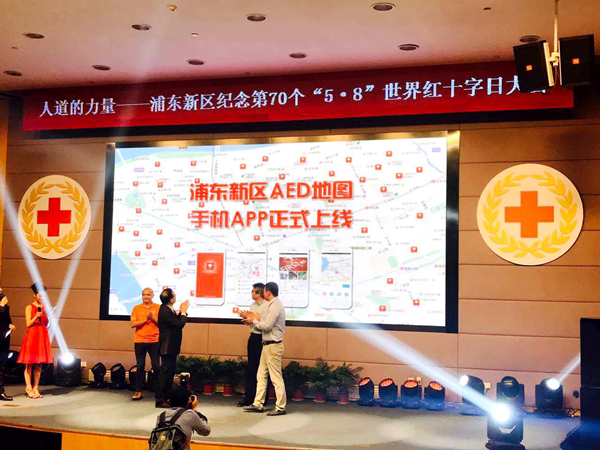 AED Manager is a mobile software designed to meet the needs of the public and professional users for AED (automatic external defibrillator positioning, GPS and management . AED Chinese name is automatic external defibrillator, is a Life Saver that can be used by non-professionals to save patients with sudden cardiac death.
Three Major Modules Twelve Major Functions
Module One : AEDKnowledge

Function 1: What is AED
Function 2: Who needs AED
Function 3 How to use AED
Function 4 Daily Maintenanceto AED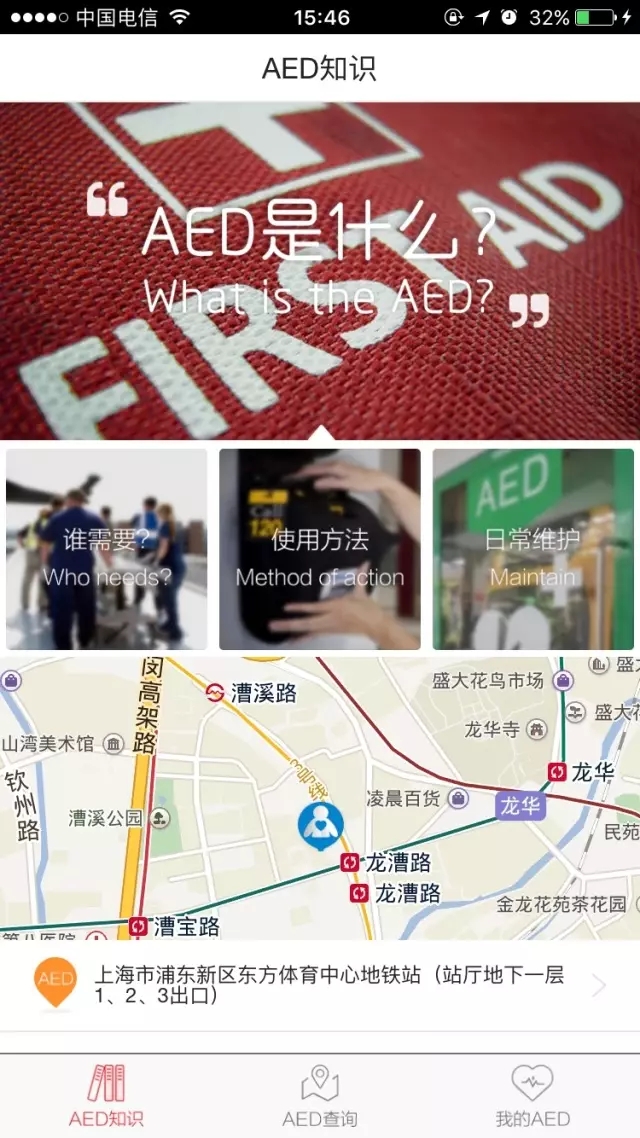 Module Two : AEDInquiry

Function 5: AED Inquiry
Function 6: AED Positioning
Function 7 : AED Real-timeLocation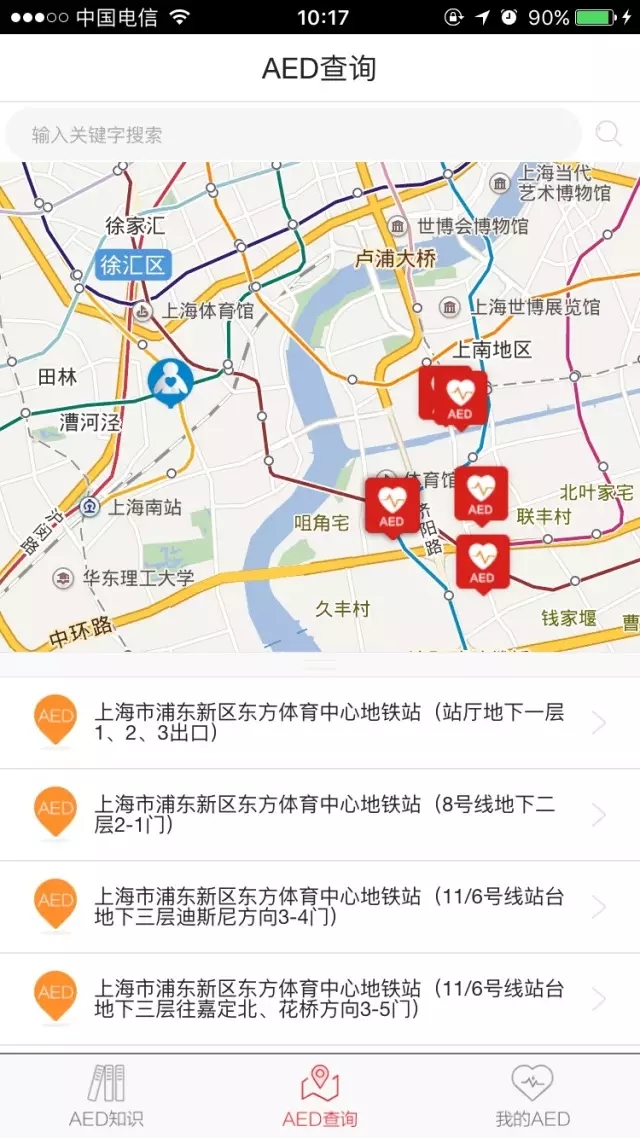 Module Three : My AED (For Specialized Users )

Function 8 : AED Information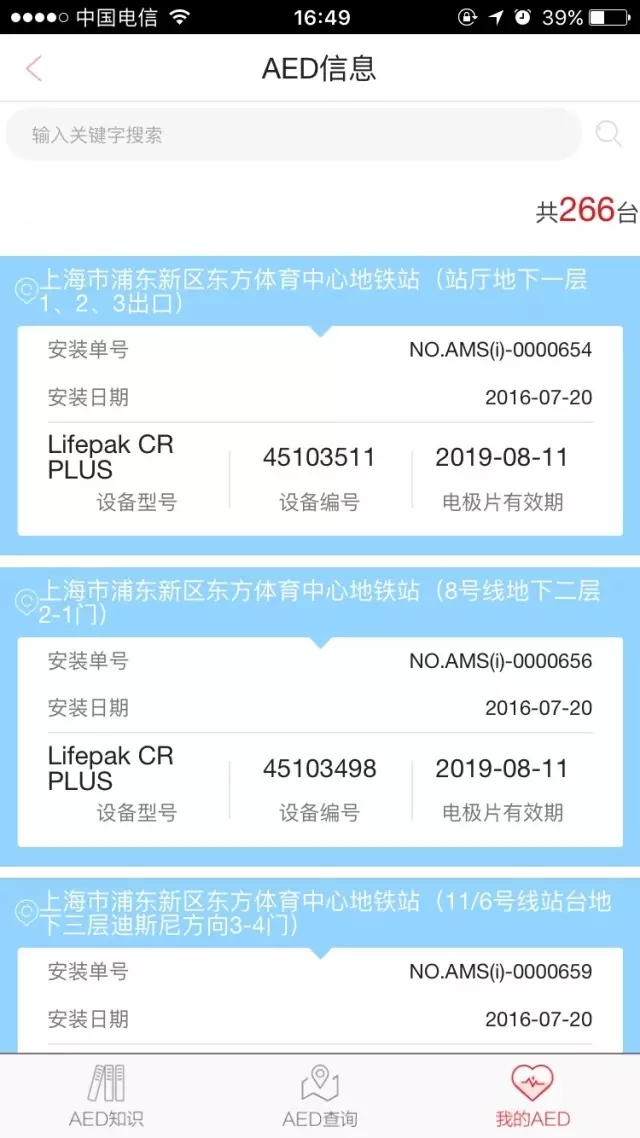 Function 9 : AED Maintenance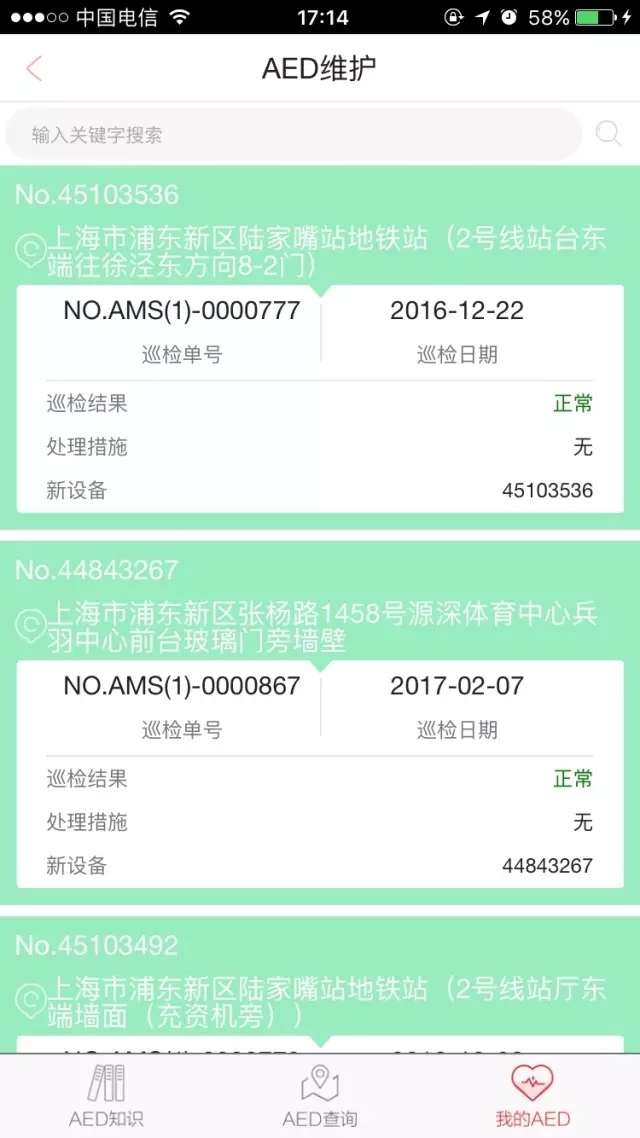 Function 10 : AED Monitoring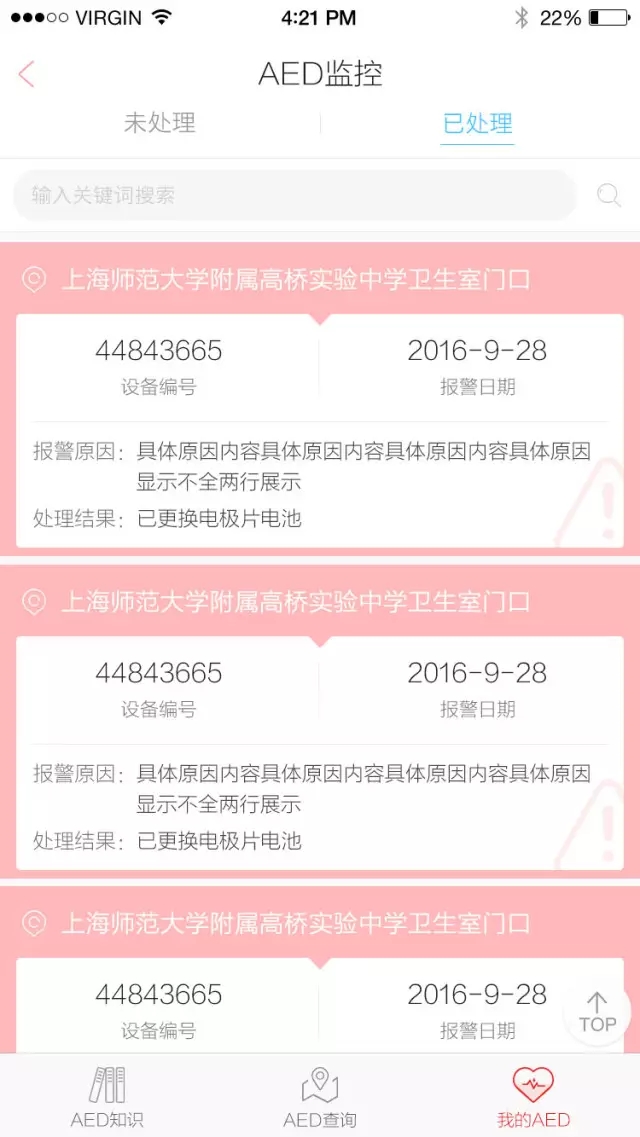 Function 11 : Consumable Items Replacement
Function 12 : Usgae Record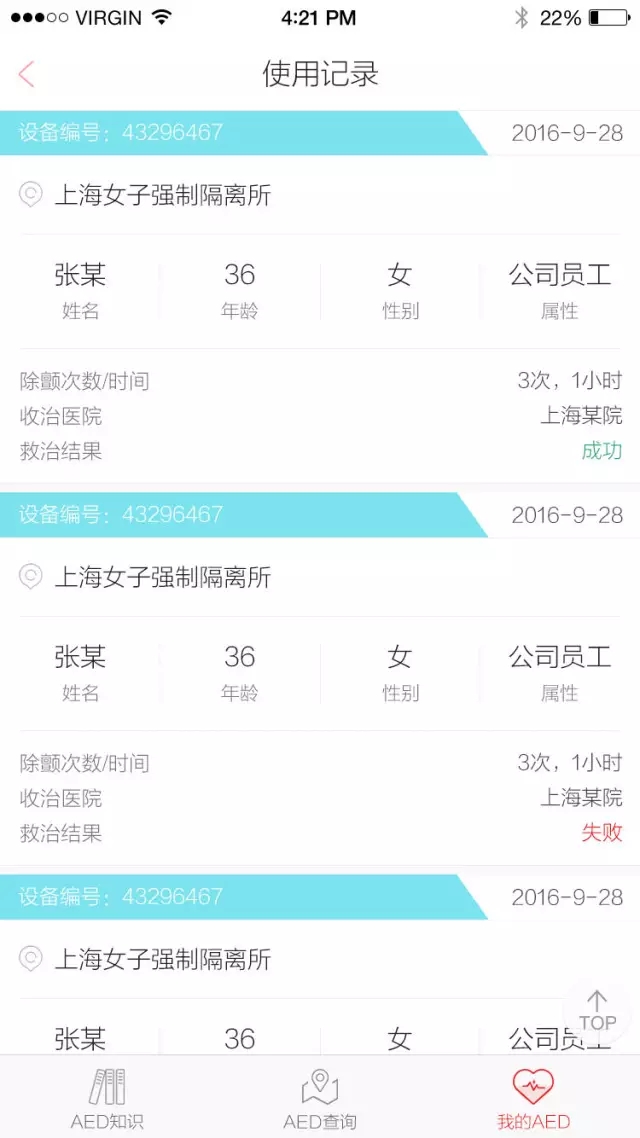 To save sudden death, let's see the help of AED and AED.