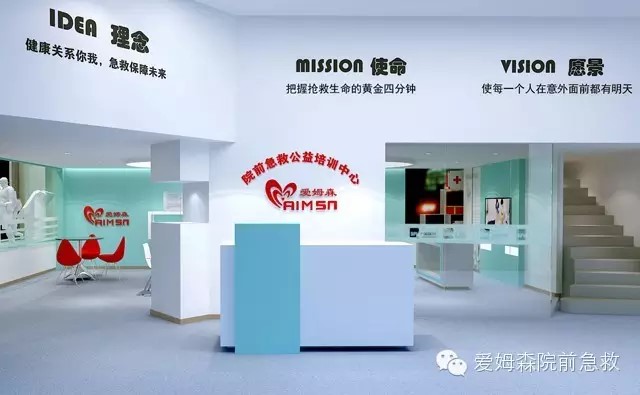 In order to promote the Shanghai public emergency rescue popularization and develop the third party social emergency power. AIMSN (Hong Kong) Medical Development Co., LTD, unite wholesale department of Shanghai Medical Equipment Co., LTD jointly established AIMSN Pre-hospital Emergency Rescue Public Benefit Training Center ,which was formally established in early 2015, now will be holding AIMSN pre-hospital Emergency Rescue Public Welfare Opening Ceremony with the theme of For Love, To Touch Heart, on July 29, 2015 in Diamond Banquet Hall of The Westin Bund Center Shanghai.
Thank the support from all walks of life, AIMSN, will introduce all kinds of first aid training courses to meet the public demand constantly, regularly carry out public welfare popularization courses at the same time, information about courses you can pay attention to our Wechat at any time.
Welcome all walks of life to participate in AIMSN first aid training, mastering self-rescue and mutual aid skills, to do your favor for the public first aid, to save more lives.