In September 12, 2015, which is the 16th World First Aid Day, the Shanghai Red Cross held "Life is wonderful for you - 2015 World First Aid Day" theme promotional activities in the Lujiazui Binjiang Avenue of the Pudong New Area and the pilot setup, automatic external defibrillator (AED) public-interest projects, was officially launched.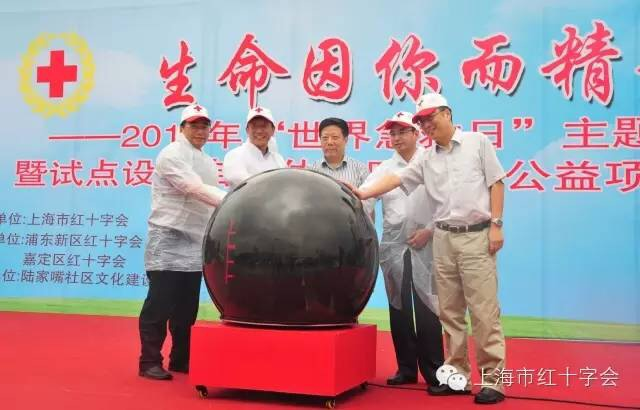 In response to social needs and concerns of all walks of life, Shanghai Red Cross decided to cooperate with institutions, like Pudong International Airport, Shentong metro operation and management center, Oriental Land, the Red Cross of Pudong new area and the Red Cross of Jiading District and so on, to implement "Life is wonderful for you" - automatic external defibrillator (AED) public-interest projects, which is to set up 310 automatic external defibrillators (AED) and other on-site first-aid facilities in the airports, rail stations and pilot community-service station of Red Cross.AIMSN donated 71 AEDs to the Municipal Red Cross, which will be installed in all public areas of the city.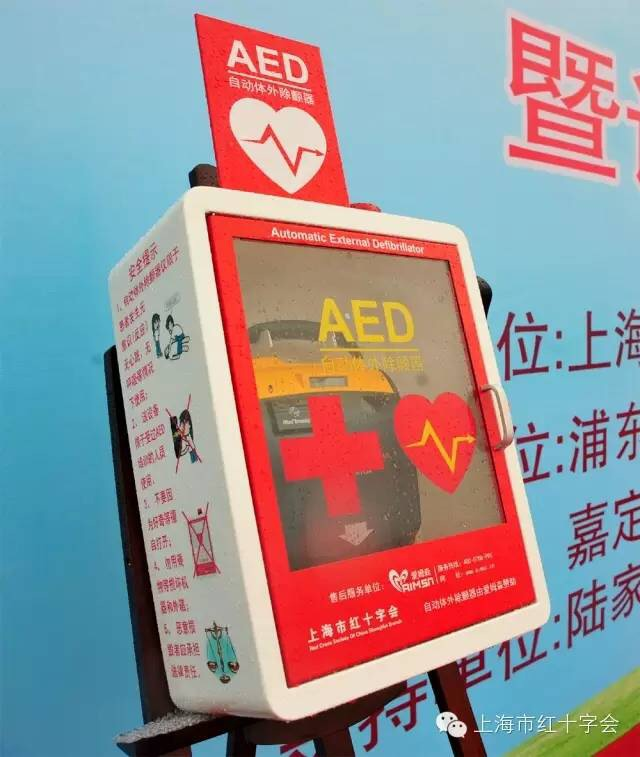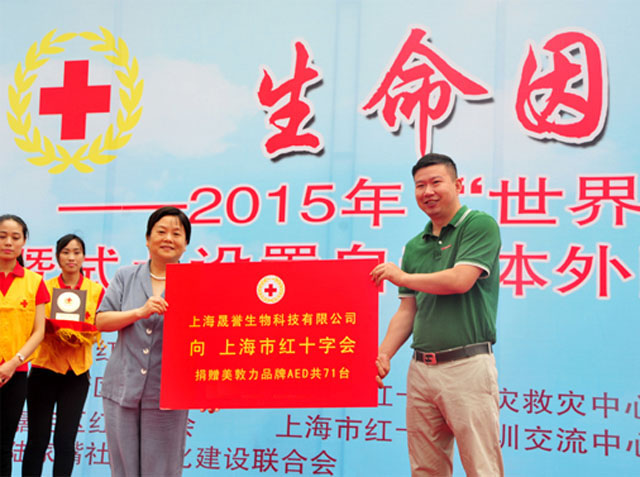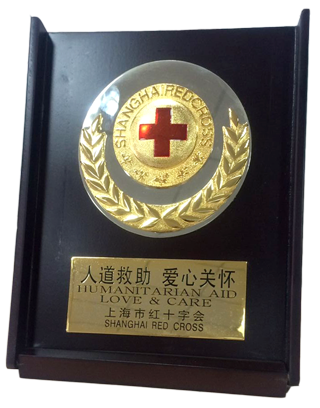 【Mr. Wang Chao, President of AIMSN (1st from right), came to stage to accept donation certificate issued by Municipal Red Cross】
Municipal Red Cross will also strengthen the Red Cross first-aid training whose core is first-aid skills. They will expand training content from hemostasis, bandage, fracture fixation, carrying and cardiopulmonary resuscitation to defibrillation so that people with sudden death in public places can win the best rescue time because of rapid cardiac defibrillation to improve the success rate of rescue and save more lives.
To enable this pilot AED device to be successfully put into use in September 12 of First Aid Day, partners of AIMSN worked overtime to install AED devices in metro station of Pudong Airport Station and the Century Avenue Station and Pudong Airport Maglev Station.Shortly, the AED devices will meet the public ~~~AED will no longer be a "luxury" or be "shelved", but will officially open the road of "escorting for the public life".
"Act for love to touch the soul" - AIMSN are trying to bear our own social responsibility constantly and contribute to public emergency.We are convinced that the near future will see "the AED Flower" blooming in the whole motherland to ensure safety of more human!

Common Concern", a column of CCTV, interviewed and reported: the 2015 World First Aid Day-- install rescue equipment for sudden cardiac death throughout Shanghai (at 37 minutes 29 seconds) Video link:http://tv.cntv.cn/video/c10318/19366e1f3b104b5fba3e10125062bfd1