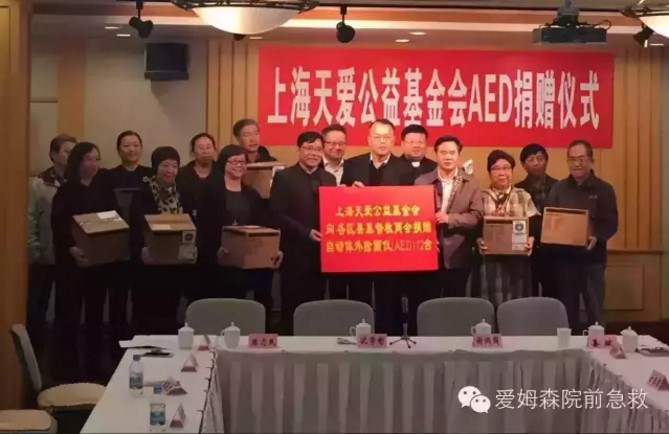 Theme of this year's World First Aid Day is "First Aid and Aging People". The proportion of aging people in the world is increasing day by day, more and more people need 1st responders to implement first aid when encountering some unexpected emergencies. Since the Day, the main traffic hubs, shopping centers, landmark buildings in Shanghai have been installed automatic external defibrillators (AED) for public to use, which may improve recovery rate of possible patients with sudden cardiac arrest.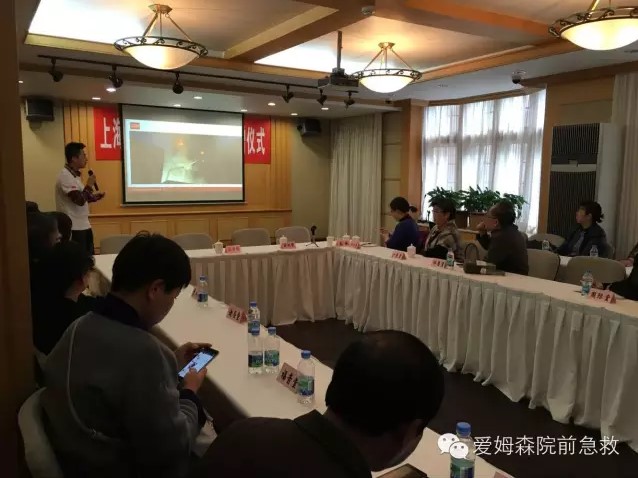 On November 16th, Shanghai Agape Foundation and Red Cross in Jiading District provided 12 automatic external defibrillators (AED) for Christian churches of districts and counties in Shanghai. AIMSN as the equipment provider, participated in the donation activities in a whole process, and gave the Christian groups instruction on cardiopulmonary resuscitation and the use as well as maintenance of automatic external defibrillator (AED). Heads of the Christian churches said that they could save people more scientifically and professionally, which would greatly ensure the security of people in the churches' activities.

With the improvement of public awareness on first aid and popularization of first-aid devices, it is hoped that more and more enterprises and people can participate in public first aid to learn self-aid along with mutual-aid skills and to become a "first-aid pioneer" who saves life at the golden time and carries forward positive social energy.