CPR and AED Training Center that AIMSN assisted Ruijin hospital Officially established in August,2016.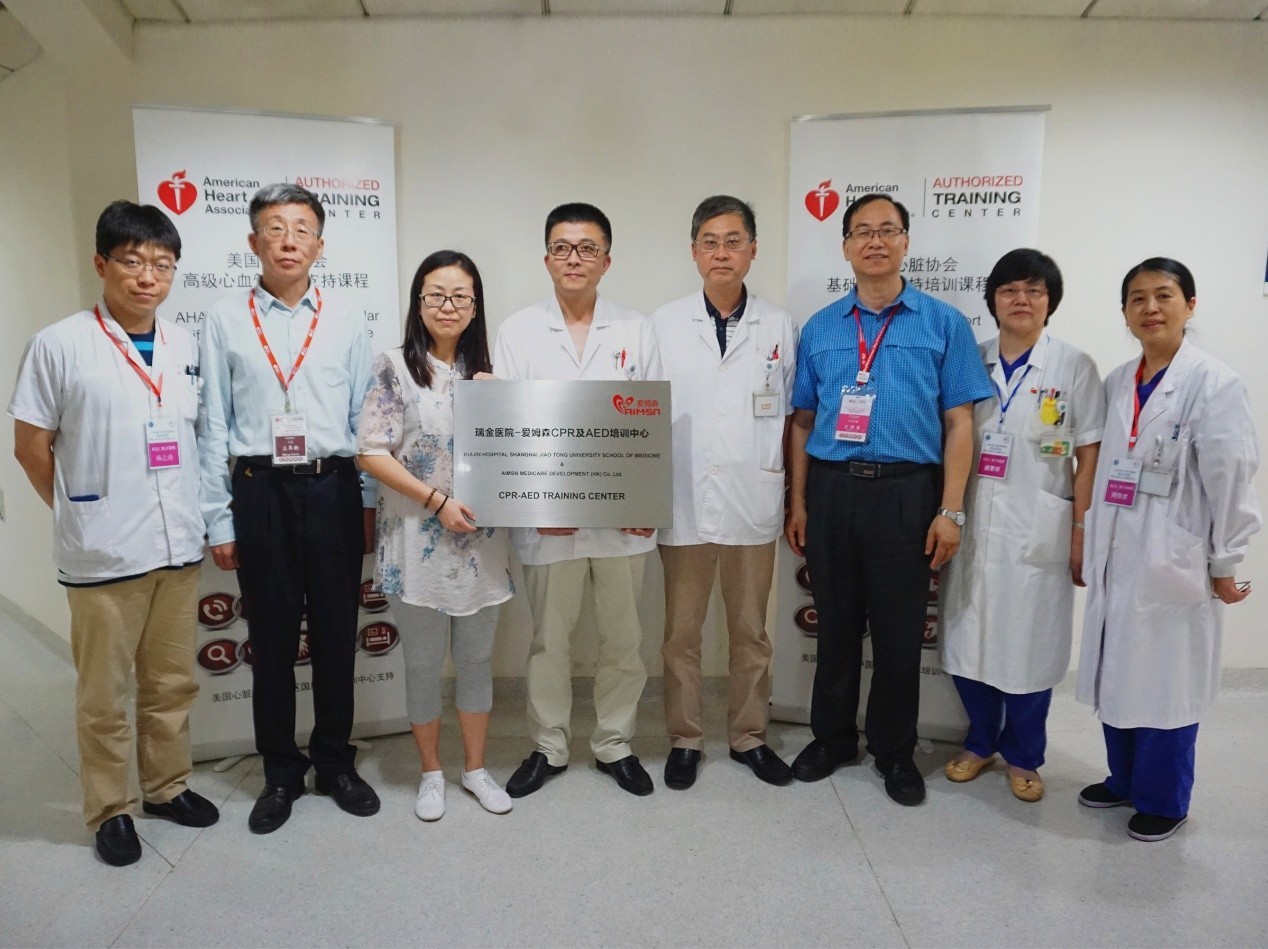 AIMSN, as domestic leading professional public emergency service provider, offering personalized, customized on-site first aid or First Witness emergency rescue plan to public service platform and the society and the enterprises and institutions.,And can provide professional training service system and perfect tracking service relying on the international and domestic authoritative official public first aid training institutions.


Ruijin hospital affiliated to Shanghai Jiaotong university Medical School founded in 1907, is a large comprehensive Third Grade A Level hospital. Ruijin hospital with complete medical departments, strong technical force , considerable advanced level in medical treatment, scientific research, teaching, etc. has cultivated academician of two institutions successively and WHO Deputy director-general and two National Health Minsters. Holding a high reputation home and abroad. And Ruijin hospital lifetime professor Wang Zhenyi, was awarded with National Top Science and Technology in 2010.

In cooperation with Ruijin hospital this time , illustrates the attention from domestic official medical institutions for public emergency service are increasing day by day , and further proves AIMSN's professional strength as a domestic public emergency services provider .